I am Happy to Be a Global Seoul Mate 2020
Heard about Global Seoul Mate? I am so happy and pleased to announce that I have been chosen as one of the Global Seoul Mate this year 2020.
What is Global Seoul Mate?
Global Seoul Mates are a delegation of foreigners living in South Korea. Yearly the Seoul Tourism Organization selects new Global Seoul Mates to create and share content that will show Seoul's beauty and hidden attractions. In short, they are selected to promote Seoul's tourism in the global community.
Here's the Story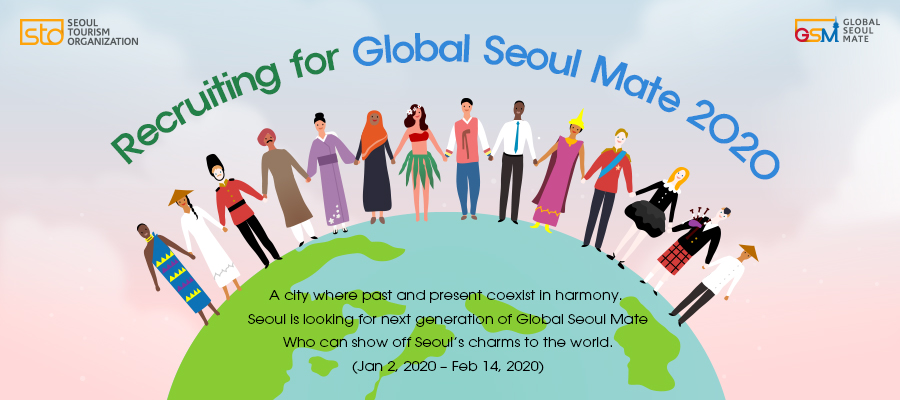 I joined the recruitment last January 2 to February 14, 2020, and the selection announcement was on February 28, 2020. After a few days, they called me through my phone and they told me that I have been selected and sent me an email about the recruitment result.
I was happy and pleased to announce that I have been chosen as one of the Global Seoul Mate this year 2020. Through this appointment, I'll be sharing with you the beauty and wonderfulness of Seoul through my blog and other social media platform.
Global Seoul Mate Kit
View this post on Instagram
Aside from being selected as one of the GSM 2020, today I received my Global Seoul Mate kit from Seoul Tourism Organization which includes a calendar, a picnic mat, our GSM shirt, and ID.
Our April Mission
Before starting on the monthly mission, we should be having the Induction Ceremony by March 6 but it didn't happen due to a coronavirus outbreak. So they sent us an email regarding our April mission, guidelines, and manuals.
Our April mission started at home since we are all facing a hard time because of the coronavirus. The GSM theme mission is to promote an online campaign 'Stay at home, but travel tomorrow'.Our travel plans have been ruined due to coronavirus but it can be re-scheduled at a later date but for now, let's stay at home to be safe. Let us follow what our leaders say and take necessary precautions especially when going outside like wearing masks, hand sanitizing hand washing and social distancing.
Don't forget to follow my Instagram, Facebook, and follow my blog to keep up to date with my Global Seoul Mate 2020 experience throughout the year. I might upload videos too on Youtube Channel so don't forget to subscribe.
View this post on Instagram
Global Seoul Mate has officially started! As an official #gsm2020 I support #StayHome #ButTravelTomorrow
Xoxo, Hyejin
P.S. Let us connect with each other! Find me on Facebook, Instagram, Twitter, and Pinterest.
You can also contact me by using this contact form.